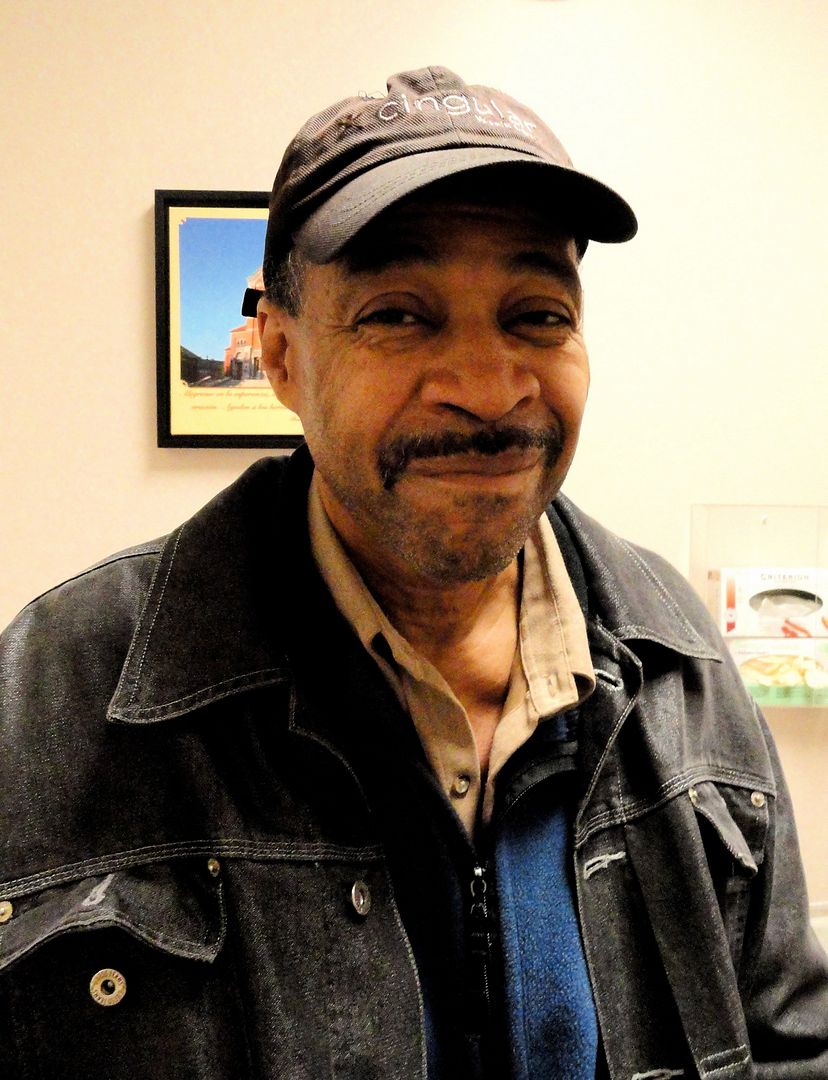 George Blocker hobbled into CCC with a walker, hospital discharge instructions to see a podiatrist for daily wound care, and no insurance or money to pay for it. While delivering phone books, Mr. Blocker had developed a cut on his foot from wearing the wrong shoes. Because of his diabetes, the cut became badly infected. He had spent the previous week in the hospital; the doctors there had discussed amputating his foot. Only 60 years old, the specter of living the rest of his life as an amputee was ominous. But where could he turn for help? Before going to the hospital, he had been treated so poorly at another local clinic that he didn't want to return there for follow up care. He was told about Covenant by his mother, who had noticed the clinic in a resource guide. He decided to take a chance that this place might be different.
As he hopped up the stairs at 5716 Michigan Ave., Mr. Blocker was anxious. How would he be able to keep his wound clean? What if it didn't heal? Was he going to lose his foot? Would this place be able to help? How was he going to afford to pay for his care?
George Blocker grew up on Detroit's West side, part of a large family with four brothers and two sisters. He attended the prestigious Cass Technical High School and went on to study Industrial Administration and Marketing at General Motors Institute. He has been in business for himself since the 1980s. He owned an employment agency and has done network marketing. Now he was living with his brother because he couldn't take care of himself, armed with nothing but a slim hope that somehow, someone might help him here. As Mr.Blocker came through the doors of Covenant he was welcomed into morning prayer. "It made me feel at ease," he explained. "It said so many subtle things; they seem to really care here."
Sara Hunt, clinic manager, turned out to be a big part of the answer to the prayers that morning. "Mr. Blocker really needed daily wound care," she recounted. "If he had insurance a nurse would have come out to assist him at home. Because the ulcer was in such an awkward place on his heel it was difficult for him to do dressing changes himself. Imagine trying to do anything with precision on the back of your heel. We were able to obtain some packing material that was antibiotic and could be left in place for the week in between dressing changes. This expensive dressing was donated by another nurse in wound care – a friend from our church – that was aware of the problem."
Slowly, carefully, with great skill and patience, Mr. Blocker's wound began to heal.
When he first came to CCC, he needed a walker to get around. His wound has healed to the point where he can walk without it now. He has made great progress, but is not in the clear yet. A possible bone infection has developed…will you help this story, and many like it have a good ending? Mr. Blocker could have easily fallen through the cracks. He has familial support that many patients don't. His brother let him stay with him, and drove him to his weekly appointments. But so many others that we serve here have similarly severe problems, but are without similar resources. And sometimes they muster up what they need to get to us, but we have to ask them to try again tomorrow, because we don't have the resources that we need to see them. If there were only a Nurse, or a Dr. Best for every patient that needs care in this city…can you help us move towards that reality?
"Thank God for Sara and for Covenant. Sara is a great person," said Mr. Blocker. "I have had a good experience with her; it has developed into a friendship. She prayed for me and my foot; I'm sure that was helpful. She consulted with others, a wound care friend at Siani. They are friendly, compassionate, concerned. That is important because as a patient you don't want to feel like a burden. It makes a big difference. It's scary not knowing where you are going to get care that's expensive. Covenant opened their doors to me it was a blessing said so many subtle things. They seem to really care here."
We are privileged to care for these people who are made in Gods image. "Mr. Blocker is one of the most positive, beautiful people I have met in my life," said Nurse Hunt. "Getting to know him has been the highlight of my week for many weeks." It is imperative that we give care not to "the under insured" or "the uninsured" but to the names and faces and souls of the individuals who seek us out. As we have sent Mr.Blocker on to the care of a specialist please pray for his continued healing. Please pray for our work daily with patients like him, and please consider how you can be a part of something good that is happening in Detroit.